---
Updated 14 days ago
---
NFT · Althea
Updated 14 days ago
NFT · Althea
Vision
Bringing Althea Layer 1 Solutions to you Via Nft Based Ads
Description
This is an innovative solution utilising an evm based backend to monitor ads for clicks and impression. The purpose of these Ads is to spread the word on the solutions Althea blockchain is bringing to the ecosystem.
It utilises NFTs which are displayed as ads.
How it Works:
Ads owner uploads infogarphic NFTs about Altheas layer-1 blockchain solutions on the platform. The are store in a decentralised storage powered by pinata.
Webmasters, bloggers, technical writers... who wishes to earn ALT tokens come over to the site, click on the get random ads button.
This generates a script tag of code which can be pasted in the webpages/ post.
Activities namely clicks and impression is then monitored and duly rewarded.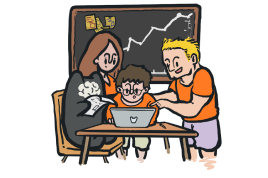 Team Information
Emiri Udogwu Blockchain Devekoper, Product Manager