---
Updated 26 days ago
---
Polygon · Bitcoin · Crosschain Infrastructure
Updated 26 days ago
Polygon · Bitcoin · Crosschain Infrastructure
Vision
Unveiling the Multiverse of Bitcoin on Polygon
Description
This is a tracker to showcase different versions of BTC that exist on Polygon woith the help of Luniverse NOVA API. To track various versions and show growth of the same.
There are a number of Bitcoin tokens on Polygon, including: • Wrapped Bitcoin (WBTC) • RenBTC • sBTC • HBTC • BTCB • tBTC
These tokens are all backed by Bitcoin, and they allow users to hold and use Bitcoin on the Polygon network. They are also more efficient and cheaper to use than Bitcoin on the Ethereum mainnet.
Here is a brief overview of each token: • Wrapped Bitcoin (W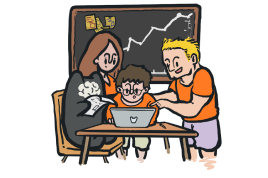 Team Information
kamaleth - Full Stack Developer