---
Updated 151 days ago
---
Oracle · TrustEVM
Updated 151 days ago
Oracle · TrustEVM
Vision
Securely integrate off-chain data with Trust EVM smart contracts.
Description
TrustOracle adopts the design used by leading and existing oracles to bring off-chain data to Trust EVM Smart Contracts. It's straightforward to set up to access off-chain data such as prices, sports data, weather data, random numbers, or any external API use case that suits your project's purpose.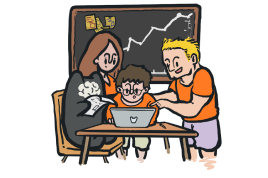 Team Information
Oluwafemi Alofe - Blockchain Developer: Oluwafemi is a Solidity developer, published author, and contributor to the blockchain ecosystem. He worked on the Integration team at Protofire to integrate chainlink to several EVM-compatible chains using the chainlink testing framework. Also, He contributed to developing the chainlink hardhat plugin for running and testing with a node locally.
Sulaimon Oladimeji - Product Manager. Paul is a Technical Product Manager with over 5 years of experience building digital products generating over $5 million dollars in annual revenues in a variety of sectors, including fintech, EduTech, e-commerce, and robotics. He's currently a Product Manager at NestCoin.
Bose May - Frontend Designer: She's a seasoned UI/UX Designer and artist who enjoys building Web3 digital products. Her goal is to contribute friendly UI design to the Web3 Ecosystem that helps to easily Onboard more Web2 people to Web3