---
Updated 207 days ago
---
Ethereum · BNB Chain · Aptos · Polygon · Sui · Arbitrum · NFT · Infra / API · Creator Economy · AIGC · NFT · Tool
Updated 207 days ago
Ethereum · BNB Chain · Aptos · Polygon · Sui · Arbitrum · NFT · Infra / API · Creator Economy · AIGC · NFT · Tool
Vision
Next-gen NFTs engine powered by AIGC
Description
We are building the next-gen NFTs engine powered by AIGC.
MuseBot.AI is the first AIGC powered one-stop NFTs platform, aims at lowering the entry barrier for individuals to start their NFTs journey from concept to market.
MuseBot.AI toolkit leverages Web3 business by offering seamless one-click AIGC NFTs generation service for project integration.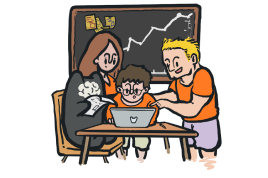 Team Information
The core team members got into crypto industries since 2017, when we found that there were huge potential and large amounts of opportunities. In the following years, we've been exploring the combination of Web2 and Web3, and kept believing that the mass adoption of Web3 would become true in a few years.