---
Updated 1 day ago
---
Ethereum · Defi · Privacy · zkFrax · frxETH
Updated 1 day ago
Ethereum · Defi · Privacy · zkFrax · frxETH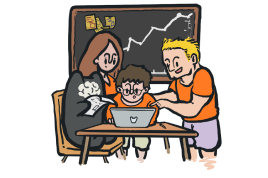 Team Information
Team Members:

Shubham Gupta: Full-Stack Blockchain Developer with a strong knack for Entrepreneurship. Shubham will bring technical expertise and leadership to the development and implementation of Rooted.
Twitter Id: https://twitter.com/0xmysticShub

Team-Market Fit:

The team is well-positioned to tackle the market opportunity presented by zkFrax. With a strong background in blockchain development and a focus on entrepreneurship, Shubham Gupta understands the technical intricacies of building privacy solutions and possesses the necessary skills to navigate the market and drive adoption. This team-market fit ensures that the project can be executed effectively and aligns the team's expertise with the demands of the target market.