Nujan IDE
2 Followers
0.00
Updated 80 days ago
TON · Developer Tools · Education
Vision
To make the development process on TON smooth, frictionless, and convenient. We aim to minimize the barrier to entry for developers who are coming on a TON.
Description
Problem statement:
Let's be real - It's not easy to get started on TON. Users have to go through the entire doc, multiple downloads, configuration, setups, and information gathering. Things are often scattered and difficult to find. It took hours if you get stuck somewhere before writing your first smart contract on TON. TON is an entirely new blockchain for most developers - with its unique language FunC. we have conducted a survey of 30 developers and collected their pain points -
Documentation is difficult to understand
Hardware & OS compatibility
Complex setup
Code sharing
Deployment issue (writing test cases, interacting with smart contracts)
Collaboration
Debugging
What are we building:
Nujan is a web browser-based IDE (better remix for TON). Nujan is designed to write, test, compile, deploy, and interact with your smart contract. A developer can write a smart contract from anywhere, on any device without any setup, configuration, or download. Our user-friendly interface, fast compiler, and sharing feature make the process of contract deployment simple, fast, and accessible for all users.
Onboarded 45+ developers and trained them to write their first program with the TON.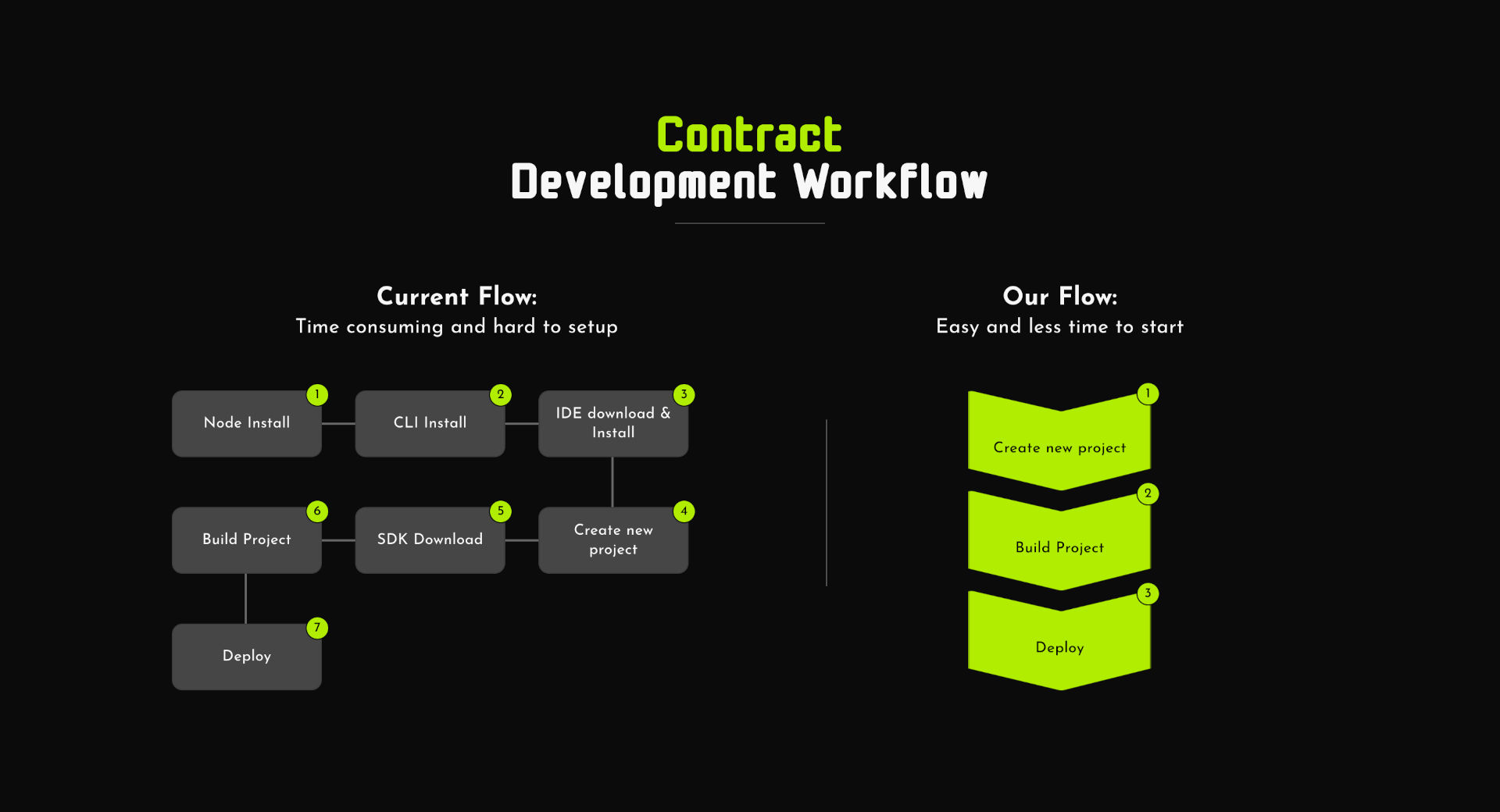 IDE Preview: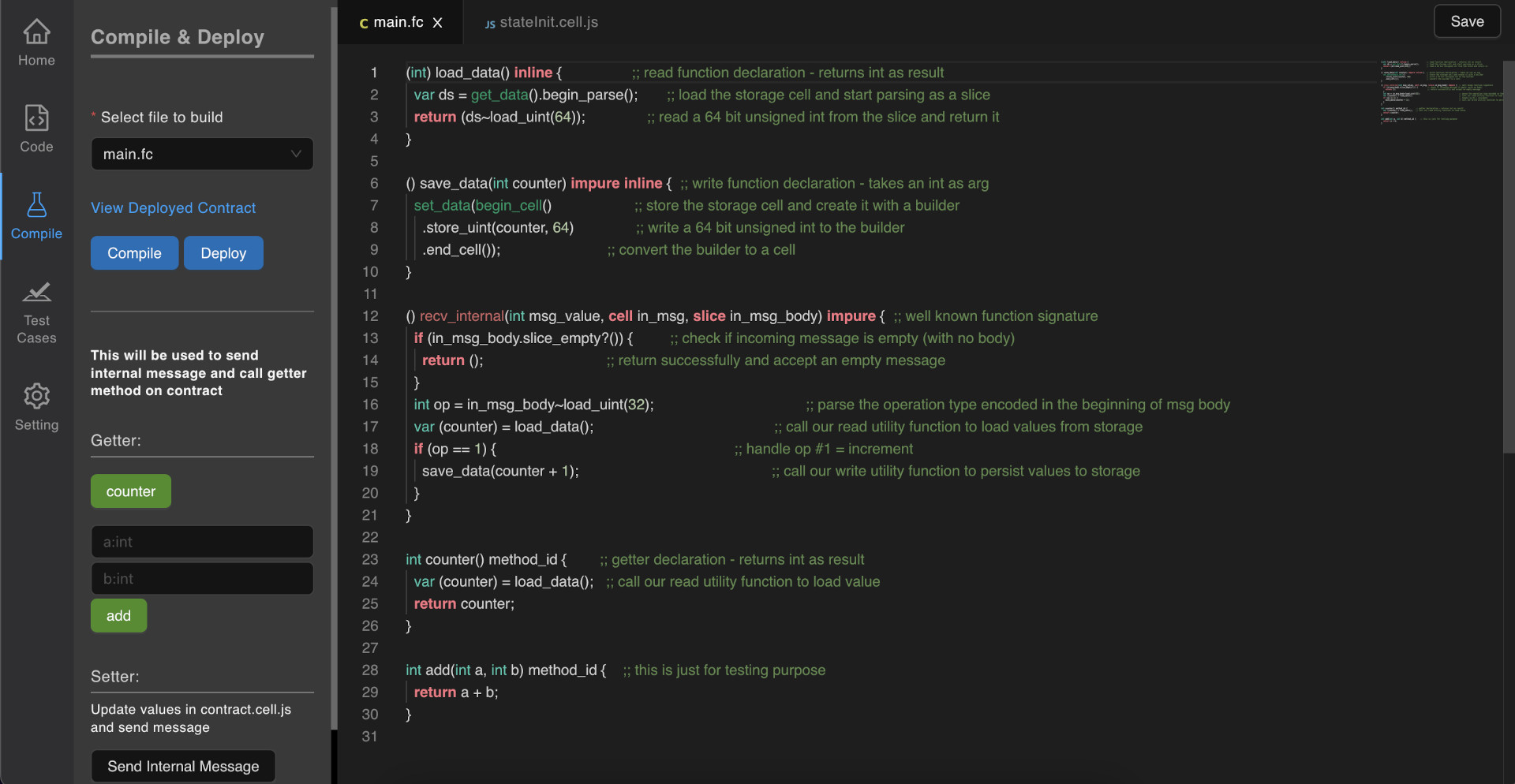 Features:
Login via TON wallets : Supports multiple TON wallets to log in with ease.
Code Editor : To write and edit your code easily and effortlessly.
Syntax highlighter : To highlight your code and display errors.
File manager : Handling and management of the project files are smooth and efficient
Compiler : Code is compiled in the browser using web assembly which will accelerate the compiling in the browser
Writing test cases : To write and run test cases on web so that we can minimize contract bugs.
Deploy : Easy one-click deployment using Nujan IDE
Interaction with the contract : You can update the state and call-getter method with our easy-to-use contract interaction UI.
Code sharing : Share your code with other developers to get instant feedback to enhance your project and embed it on any website.
Project clone : Clone public project to avoid duplication of efforts.
Sync code to the server : Helps to save your project safely in the clouds, makes it accessible from any device.
Built with:
TypeScript, Next Js, TON libraries, FunC, Monaco editor, MongoDB, Tree Sitter
Future Roadmap:
Improving UI/UX
Verify code directly from Nujan
Code Autocompletion
Real-time collaboration
Static analysis
Debugging
Download and import the project
Git support
Pre-built templates for most used code - like NFT marketplace
Bounty platform - Micro task-based module to incentivize developers to learn FunC
Grant Participation
Hackathon Participation
Contribution History
Upvote History