---
Updated 250 days ago
---
Polygon · Dora Factory · ZK
Updated 250 days ago
Polygon · Dora Factory · ZK
Vision
#zkTech #Cryptography #Blog #Community #Education https://zeroknowledge.fm/
Description
Zero Knowledge is a podcast which goes deep into the tech that will power the emerging Web3 and the community that is building it. Covering the latest in zero knowledge research and applications, the open web as well as future technologies and paradigms that promise to change the way we interact — and transact — with one another online.
Zero Knowledge is hosted by Anna Rose.
This funding helps us to pay the staff working on the show, transcripts on our episodes, some upcoming Zero Knowledge 101 content, the zkSummit event (happening in Q1 2023 !), a ZK merch line and more!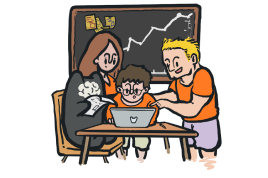 Team Information
This project is supported by key sponsors of the Zero Knowledge Podcast as well as donations from the audience through Gitcoin grants and direct donations.
If you would like to support the show all links to donate are in the footer of this site!
Teams interested in sponsoring some part of this project, please email us at sponsorships[at]zeroknowledge.fm