---
Updated 587 days ago
---
Ethereum · Polygon · IPFS · Harmony · Chainlink · NFT
Updated 587 days ago
Ethereum · Polygon · IPFS · Harmony · Chainlink · NFT
Vision
Be seen. Be heard. Be experienced.
Description
LOUDVERSE is a 2-sided marketplace for funding hard-to-quantify public goods like music, poetry, and theater.
Some behind-the-scenes
✍️ Crowd-Commissions are ERC1155 non-transferrable tokens representing "proof of patronage"
🧾 Double Constrained Quadratic Funding calculates matching funds with both a fixed subsidy pool and minimum viable funding goals.
🎨 Smart-Art is an ERC721 NFT that shares financial upside with collaborators and contributors using a royalty allocation table
Technologies used
Ethereum =)
Next.js
The Graph
IPFS/Filecoin
Chainlink
Superfluid
Slice.so
Team
🌴🌱🌲 Join us at LOUDVΞRSΞ and help artists ship creative work! 💚🌿🍀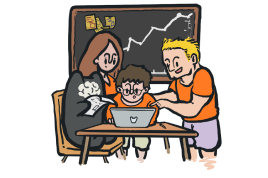 Team Information
neodaoist — Product Manager x Composer
plaird — Backend Dev x Philosopher
Just John — Frontend Dev x Martial Artist
nïck — Fullstack Dev x Photographer