---
Updated 560 days ago
---
Ethereum · Polygon · Avalanche · Harmony · Arbitrum · Optimism · Metis
Updated 560 days ago
Ethereum · Polygon · Avalanche · Harmony · Arbitrum · Optimism · Metis
Vision
Using ML to Create a More Secure Crypto Future
Description
Winner of Vitalik's Choice! Top 30 ETHDenver In Person!
Using machine learning to automatically audit smart contracts.
NLP models can classify solidity scripts by their vulnerability and could even point out what lines contribute to the vulnerable nature of the code.
Since we're using machine learning, we bring the cost of an audit from days to seconds, and thousands of dollars to nothing - allowing everyone to have access to security.
This leads to an overall safer and more secure blockchain ecosystem and creates a security floor that no project should fall below.
---
https://docs.google.com/presentation/d/1AfqPe9ENEYg2L5IDjHx1f2pWVcn5EO7K/edit?usp=sharing&ouid=111174179470095178439&rtpof=true&sd=true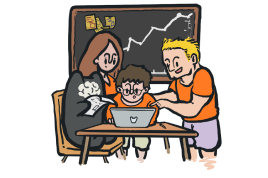 Team Information