---
Updated 306 days ago
Updated 306 days ago
Vision
As DeFi Grows - DePocket Evolves. Our mission is to empower you to manage your assets across ALL platforms in ONE place while utilizing the ever-evolving features of our comprehensive dashboard.
Description
DePocket is An Integrated Defi Platform, to better manage and invest your assets across Multichain & Multiwallet.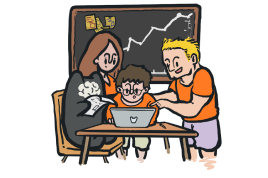 Team Information
Hoang Le: CEO & Co-founder, specializing in IT with 7+ years in R&D related to software engineering & Blockchain. Tuan Hoang: CTO & Co-founder 5+ years experience in blockchain and software engineering. Nabi Klover: CMO & Co-founder 8+ years in Digital Marketing & 2 years Cryptocurrency; Former Havas Global Agent, My Defi Pet. Huong Phung: Co-founder Business development 7+ R&D experience in software engineering & Blockchain.